One hour. Once a Week. One life.

About Big Brothers Big Sisters Auckland
2018 has seen our mentoring programme able to expand into one of our major cities! We are so excited to be STARTING SOMETHING BIG in Auckland.
Big Brothers Big Sisters Auckland are committed to establishing and supporting long term, consistent and meaningful mentoring relationships between Auckland young people and caring adult volunteers.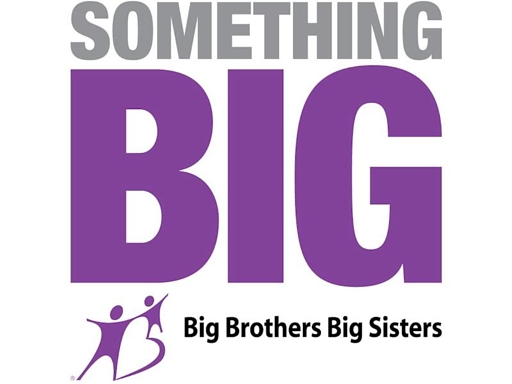 Connect with us on Facebook
Contact Us
Want to know more? Send us a message!
Email: auckland@bbbs.nz
​
Our Programmes
Our mentoring programme provides a safe and supportive space to foster a sense of belonging and self-worth, and the opportunity for our young people to unlock their potential; creating more fulfilled and connected communities.
What if Every Young Person Fulfilled His or Her Potential?
Imagine the Possibilities!
Sam, a lawyer, works primarily as a Crown prosecutor in Auckland. In that role, he sees first hand the effect that a lack of positive role models can have on peoples' lives. Sam became involved in Big Brothers Big Sisters because in his view bringing this world leading mentoring programme to Auckland is long-overdue.
He believes that all children, and indeed all of us, can benefit from a mentor and the benefits that the Big Brothers Big Sisters programme offers to children and their communities are significant.
Russell is a Partner at PwC where he works with clients who are looking to buy or sell businesses. Russell is also the Values & Culture and Diversity & Inclusion Leader for the NZ Firm. Having been a mentor with Big Brothers Big Sisters in the past Russell has seen first hand the positive and long-lasting effect being a mentor can be to children who need it most. It is for that reason that Russell joined the Auckland team and is keen to see it be a huge success throughout the city.
Bridget is a Senior Marketer, with experience in a wide range of listed and privately owned companies in New Zealand. She is currently at Genesis, heading up the marketing team in the Business category. Her family has a charitable trust that provides educational opportunities to underprivileged children in Namibia; and she sees her involvement with BBBS as the perfect opportunity to make a difference to children in Auckland, her hometown.​
Lewis is a former Crown prosecutor who is now practising as an in-house lawyer, currently as Senior Counsel - Legal and Policy in the Office of the Mayor of Auckland. Lewis is proud to be part of Big Brothers Big Sisters Auckland because our mentoring programme makes a real difference for young people who need a bit of extra help and Big Brothers Big Sisters is supported by rigorous research from around the world.
Jessica Finucane
Programme Coordinator
jessica@bbbs.nz

Holly Frankham
Marketing & Admin Coordinator
holly@bbbs.nz