One hour. Once a Week. One life.

About Big Brothers Big Sisters Of Hawke's Bay

As one of the 'up and coming' programme locations, the team in Hawke's Bay are passionate about the regions tamariki (young people) and the opportunity to provide them with quality mentors.

Mentoring. So Simple, it Works.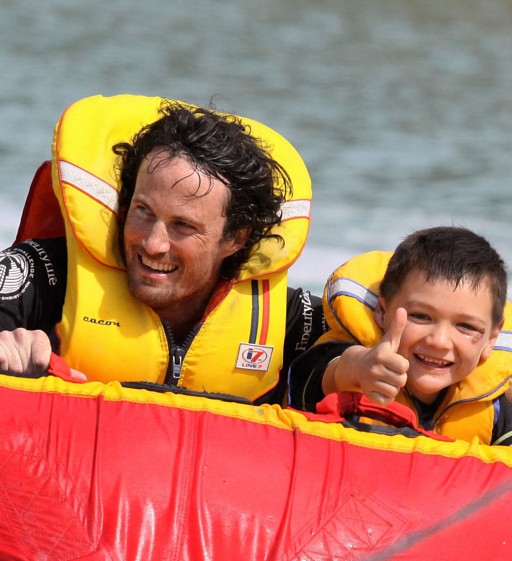 Connect with us on FaceBook
We want All Tamariki
To Achieve Their
Potential In Life​
Sign up to The Hawke's Bay Newsletter
help Support Mentoring in Hawke's Bay
Jason Ngaroata Wawatai
Board Chair​
Patricia Small
Case Manager
patricia@bbbs.nz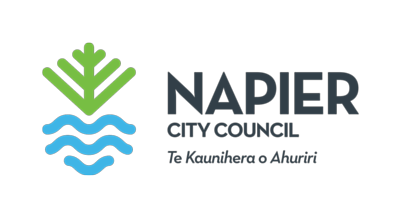 Born in Whakatane and educated in Auckland Jason grew up on the streets of South Auckland in the late 60's early 70's.
A move to Hamilton in 1978 saw him become a Radio Announcer for Radio New Zealand. He left Broadcasting in 1998. He also did acting work for the McPhail and Gadsby show and voice work for Sky Sport and Television NZ.
Jason was an elected City Councillor for the Nelson City Council from 1989 to 1998. From 1999 to 2007 Jason worked for the Corrections Department as a Prison Officer where he worked his way to the rank of Principal Corrections Officer at Rimutaka Prison and Hawkes Bay Regional Prison. He is currently employed as a Tenancy Manager for Housing NZ in Napier.
Jason's interests include trout/sea fishing, music (he plays regularly in a band and busks at a local market). He formed and manages Dogs on Bikes NZ. Dogs accompany their owners on motorbikes to bring awareness and raise funds for community organisations.
​
Carl Southwick is a Police Sergeant currently working in Hawkes Bay with more than 22 years in the New Zealand Police. He is the District Victims Coordinator for Eastern Police.
Carl has had varying roles in Police ranging from Front line duties, Youth Education, Youth Aid, Neighbourhood Policing Teams and Youth Services. Carl has been involved with Whangärei Blue Light and chaired both the Whangärei and Napier Blue light Committees for several years. He is passionate about improving life outcomes for our youth. Carl has been a long-time supporter of mentoring projects, youth events and youth camps in both Whangärei and Napier.
​
Patricia has had extensive experience working with young people across a diverse range of cultures and ages. Whilst living in the UK Patricia worked as Welfare Officer at St. Andrew's school and was a partner in a private Business College. She worked on a government initiative pilot setting up a Youth Training Programme, for the development of vocational and personal skills with the aim of getting unemployed youth into work. The programme was trialed in the East Anglia region and eventually rolled out across the UK. Patricia worked in the Not-for-Profit sector for a few years in the UK and on return to NZ in 1995 worked for the Heart Foundation, Foundation for the Blind and Lifeline before transferring her skills to the food sector.
Patricia was a mentor for five years on the BBBS Hawke's Bay programme. She is has witnessed the positive results mentoring offers young children.
Alasdair MacLeod is on the Board of several companies including SilverStripe, Napier Port, Optimal Products, and Hold Fast Investments. Alasdair was a former Partner at Deloitte, with specialist skills in strategy facilitation and business growth. A former Civil Engineer, he completed his MBA over 20 years ago and has worked in a diverse range of sectors within New Zealand and overseas. Alasdair has been a mentor with Big Brothers Big Sisters for over three years. He is passionate about helping youth to define their beliefs, values, and goals in life. When not at work, Alasdair enjoys travel, reading, swimming, running cooking at weekends, and being out on the harbour.
Jane is a Member of the Institute of Directors, and has been a member of the Financial Services Federation since 2009.
Jane grew up on a farm in Central Hawke's Bay. She is well known in the Hawke's Bay business community (having run her own business for 19 years). Her finance company provides small loans to predominately Pacific Island and Maori peoples in the Hawke's Bay. Jane adheres to the Responsible Lending Code and AML/CFT Act and Regulations that governs the way in which her company lends money. Jane has the energy and drive to work on community matters that may help make a difference no matter the class or creed of any individual. She believes in the Big Brothers Big Sisters Mentoring programme and wants to make a positive contribution.
​
Bonnie Llewellyn
Admin & Marketing Support
bonnie@bbbs.nz
I'm a wife & Mum of two littlies, Noah (5) and Sadie (2). We live by the beach in Hawke's Bay and absolutely love it here. Both my husband and I grew up in the Bay and feel it is the best place to raise our children. I have a part-time job working for another charity and feel very proud and privileged to also be working for Big Brother Big Sisters. I believe in the mentor program and know how important it is for kids to have positive role models to look up to. When I look back on my childhood the people who stand out as having a positive influence on me were not my peers so much but the older people outside of that network and my home that were kind and caring towards me. There is a really big demand for BBBS Hawke's Bay and it only relaunched in September so the board along with Patricia are still working on growing their profile and community awareness of the organisation. I am really looking forward to helping with that so that we can attract more mentors and help more local kids!
Ben is a Chartered Accountant and Director of Accounting and Advisory firm Moore Stephens Markhams Hawkes Bay Ltd. Ben works closely with a wide range of small to large scale business entities across a range of industries. Ben has a specific focus and interest within agribusiness, where as a trusted advisor he has played an integral part in developing agribusiness strategy and supporting technological advancement. When not at work, Ben enjoys hunting, reading, travel and spending time with family and friends.​
Lyn recently retired and was looking to spend some of her leisure time productively. Lyn has two children and four grandchildren, and so a Charitable Trust, that offers an opportunity for young people to be given the support that BBBS Hawkes Bay offers is dear to her heart. Lyn is a firm believer in giving young people a hand up in life. The opportunity to be mentored in their youth will benefit them greatly in their future life. Lyn has been a Trustee with the Hastings Foodbank Trust for 12 years and is also involved with Hastings Hearing and CAB Hastings. She is enjoying being involved with BBBS Hawkes Bay.
​
Born in Greymouth, John graduated in 1954 with a law degree from Canterbury University. John has been a solicitor in private practice since 1984. He was appointed as lawyer for the child in family court matters, lawyer for the subject person, and youth advocate. He is Honorary solicitor for Mahana (Alzheimer's society). Formerly trustee for the dove financial trust, and was a founding committee member of the Wellington Branch of the Muscular Dystrophy association. Out of work time, I like cycling and fly-fishing, not at the same time. In his youth, John played basketball and was a rower.