School-Based Mentoring
The Rotorua school-based programme involves workplace volunteers going into the school once a week to meet with their young person. They spend time with their Little Brother or Sister on-site at school often in a library, common room or out on the sports fields.
Big Brothers Big Sisters of Rotorua is excited to be working with Rotorua Police to launch a new school-based mentoring programme this year. Staff from Rotorua Police will be donating their time to mentor children from Western Heights Primary School.
The mentors have just recently finished their mentor training and are all set to meet with their young people later this term. Watch this space!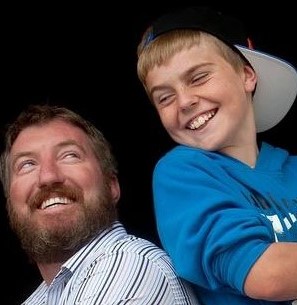 Mark and Callum are BBBS Rotorua first school-based mentoring match. This is a collaboration between BBBS Rotorua,
NZ Police and Rotorua Intermediate. Mark was named this year's Police Person of the Year. He also has years of experience running Cactus and fitness programmes for youth so Callum is in very good hands!