School-Based Mentoring
The Rotorua programme involves workplace volunteers going into the school once a week to meet with their young person. They spend time with their Little Brother or Sister on site at school often in a library, staffroom or out on the playground.
BBBS Rotorua is excited to announce they have recently made their first school-based match. This school-based programme will be rolled out more extensively at the beginning of 2018.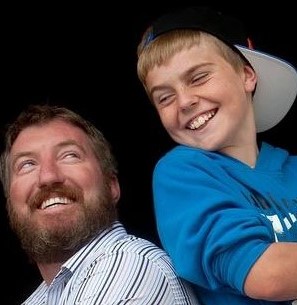 Mark and Callum are BBBS Rotorua first school based mentoring match. This is acollaboration between BBBS Rotorua, NZ Police and Rotorua Intermediate. Mark was named this year's Police Person of the Year. He also has years of experience running Cactus and fitness programmes for youth so Callum is in very good hands!​