Matthew Button
Manager
I am so thankful to the good people who have mentored me through life - Mr Coe, my Year 6 teacher, Mr Kennett, my accounting teacher, Les a wise and gentle man and Paul, an elderly man who listened to me through many of life's crises. You all inspired me and taught me a great deal about the value of just being there and pouring positive messages over the fires of my self doubt. So now I know the value of it in my own life, I love working in a place where I can help young people to have mentors who tell them that they are okay.
Email: matt@bbbs.nz
Kirsty Newberry
Mentoring Coordinator
Kirsty has been at Big Brothers Big Sisters since early 2016 and supports mentors in the south east of Christchurch.She is a true adventurer at heart and loves nothing more then seeing her mentors having the opportunities to grow and develop through their volunteering experiences.
Kirsty also looks after the Mentor Development elements of the Big Brothers Big Sisters Programme.
Email: kirsty@bbbs.nz
Faye Higgins
Mentoring Coordinator
Faye supervises matches in the South West and North East of the City. Coming from a background in early years and special needs education, she brings a wealth of experience in child development and passion for providing great quality support for adults working with children.
Faye loves organising fun opportunities for our matches, so also looks after our termly match events, fun finds and also child development.
Email: faye@bbbs.nz
Natasha Ackroyd
Administrator
Email: natasha@bbbs.nz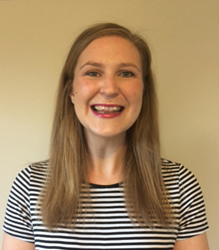 Eleanor Burghart
Mentoring Coordinator
Email: eleanor@bbbs.nz
Jacqueline Campbell
Business Development Manager
Email: jacqueline.campbell@bbbs.nz