building futures through friendships
Big Brothers Big Sisters of Rotorua is a charitable organisation committed to building healthy futures for Rotorua's tamariki (young people) through mentoring friendships.
The Big Brothers Big Sisters programme arrived in Rotorua in October 2014, especially designed to support the diversity of Rotorua's
community.
The programme matches children aged 7 to 12 with adult mentors in a professionally and culturally supported one-to-one relationship.
Over the course of a year, they meet once a week building trust and friendship. All the time, creating building blocks for a brighter future for that young person.
Connect with us on Facebook
Meaningful Matches
For Brighter Futures
Sign up to our National Newsletter
Darryl Parker
Mentoring Coordinator
Contact Us
Want to know more? Send Darryl a message or give him a call!
Email: rotorua@bbbs.nz
P: (07) 349 9414
​
About Big Brothers Big Sisters Of Rotorua​
NZ Police
Rotorua Energy Charitable Trust
Rotary International
NZ Lotteries
NZ Community Trust
The Tindall Foundation​
Geyser Community Foundation
The Southern Trust
COG Scheme
First Sovereign
​
Nicki Airey

Mentoring Coordinator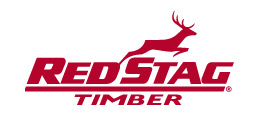 BRONZE
Hayes International
Community Partners & Funders